How to get the best Disneyland Paris Price?
The price differs depending on which day you choose to arrive in Disneyland Paris. 
Each date has a "price rate category". This is colour coded to allow you to identify which dates offer the best value. The price charged for your entire stay is based on rate category on your date of arrival.
Colour Codes
The calendar below is colour coded. Starting with 'Super Value' (blue square) being the lowest price and 'Very High' (brown square) being the highest price.
Colour Coded Calendar
You can see below what dates will have lower prices than others based on the colour.
All Disney Owned and Partner Hotels
Arrivals from March 31st 2022 to March 29th 2023
Radisson Blu Hotel Paris Marne la Vallee
Arrivals from March 31st 2022 to September 30th 2022
Choose your Dates
Use the booking form below to get a price for your trip, use the calendar as a guide to get the best price for you.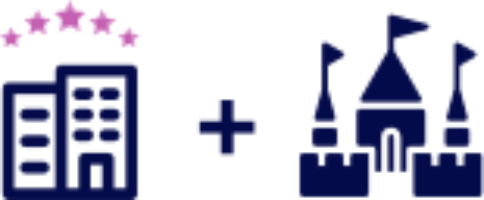 Hotel

&

Park Tickets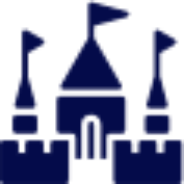 Park Tickets Only